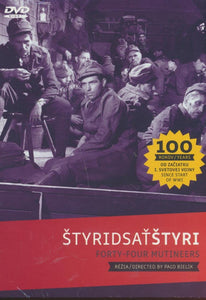 Forty-Four Mutineers | Styridsatstyri | WWI. Movies | Original DVD with Subtitles
Following Viktor Kolibec - a soldier of the slovak troops of the 71th regiment of the Austria-Hungarian army and their uprising against their commanders.
Length: 105 min.
Production Year: 1957
Audio: Slovak
Subtitles: Slovak, English
Format: DVD (PAL)
Region: All
Please nothe the image may slightly vary.