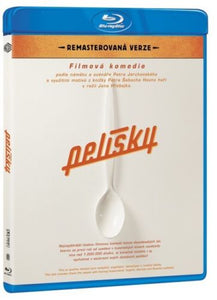 Two families, Sebkovi and Krausovi, are celebrating christmas in the communist 1960's Czechoslovakia, but not everyone is in a good mood. Teenage kids think their fathers are totaly stupid, fathers are sure their children are nothing more than rebels, hating anything they say.
Czech spoken language
Subtitles: ENGLISH, German, Russian and Czech. 
Regionfree all region Pal Blu-Ray comes in a regular case as pictured. May not be sealed by manufacturer.
Please check your dvd player compability.
Original Czech Blu-Ray release Pelisky / Cosy Dens