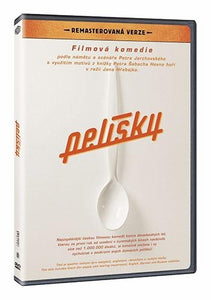 Cosy Dens (Pelíšky) Remastered DVD with subtitles
Czech spoken language
Subtitles: ENGLISH, German, Russian and Czech. 
Regionfree all region Pal dvd comes in a normal dvd case as pictured. 
Please check your dvd player compability.
Two families, Sebkovi and Krausovi, are celebrating christmas in the communist 1960's Czechoslovakia, but not everyone is in a good mood. Teenage kids think their fathers are totaly stupid, fathers are sure their children are nothing more than rebels, hating anything they say.
Czech movie film ond dvd with subtitles
Shipping within 7 working days.