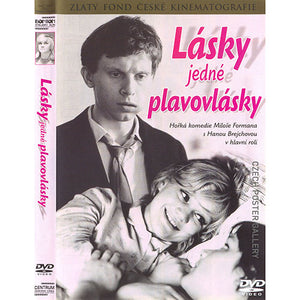 LOVES OF A BLONDE
Miloš Forman's New Wawe classic!
With sixteen women to each man, the odds are against Andula in her desperate search for love—that is, until a rakish piano player visits her small factory town and temporarily eases her longings. A tender and humorous look at Andula's journey, from the first pangs of romance to its inevitable disappointments, Loves of a Blonde (Lásky jedné plavovlásky) immediately became a classic of the Czech New Wave and earned Milos Forman the first of his Academy Award nominations.
Spoken language: Czech
Subtitles: English, Czech
Extras: Yes
Aspect ratio: 4:3
Region: Free, All region, PAL
Cover: Cardboard sleeve
Shipping in: bubble wrap or hardcover MANILA envelope for extra protection!