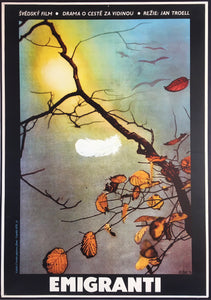 Large vintage cinema poster | Czechoslovakia | 1973
By one of the most significant Czech artists, Olga Polackova Vyletalova!
Film origin: Sweden
Starring Max von Sydow & Liv Ullmann
Size approx: A1 | Large | 33"X24" | 84x60cm
Poster have been folded by the cinema, but stored flat, with pin holes backed.
Very good, presentable condition.