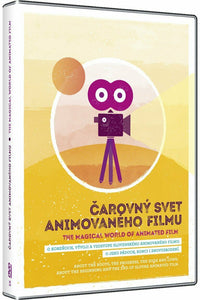 The Magical World Of Animated Film - Carovny svet animovaneho filmu, 2x DVD
A series of 13 documentary films on the history of animated film in Slovakia. The most outstanding and original artworks, trends and authors are highlighted. A unique demonstration of works that have been produced over the past 70 years in Slovakia.

A rare and hard to find 2-dvd in a new digipack. Original Slovakian spoken language, subtitles in ENGLISH and Slovakian. Menus in English and Slovakian. Regionfree all region Pal dvd's. Please check your dvd player compability.