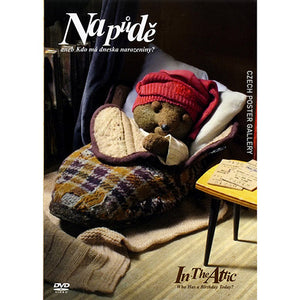 Jiří Bárta Animation
Na půdě aneb Kdo má dneska narozeniny?
In the A mysterious attic packed with long-forgotten items of decades gone by serves as the starting point for this imaginative and visually dynamic fantasy from Czech director Jiri Barta and screenwriter Edgar Dutka. Done with a combination of live action and stop-motion animation, the tale concerns Buttercup, a beautiful doll who falls into the clutches of the Plaster Head, ruler of the Land of Evil. In response, an army of abandoned toys who hold Buttercup dear in their hearts stage a valiant rescue effort.
Spoken language: Czech
Release: Original Czech
Subtitles: English, Czech
Extras: Yes
Region: 2 Europe, PAL
Cover: Regular dvd case
Aspect Ratio: 16:9
Shipping in: bubble wrap or hardcover MANILA envelope for extra protection